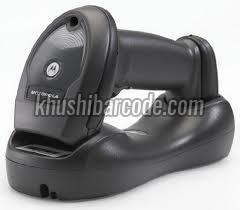 When you are thinking of buying a barcode scanner, there are just too many options present in the market to choose from. But it is really important to choose the correct device for getting the best productivity. Bluetooth barcode scanner in that way is considered as an updated version of scanners. These barcode scanners are mostly used in healthcare facilities, retail stores, warehousing, and industrial areas.

There are various types of scanners that work according to various environments. Some scanners work amazingly well in tough conditions while there are some which are specially designed for processing quicker data and moderate conditions.

Bluetooth barcode scanner-

The Bluetooth barcode scanners are the best if you search for freedom of the wireless scanners, but also you do not want any dealings with the extra USB. Then the Bluetooth barcode scanner is for you. Most people tend to associate Bluetooth with many accessories like mouse, keyboard and even headsets, but in general, they have many other uses too.
Also, many devices are modern and have many built-in Bluetooth transmitters which make the Bluetooth barcode scanner advantageous. This means, as the receiver is present inside the computer, you do not need to take up any USB ports and neither will you need to jut out any adapters.

The Bluetooth barcode scanner needs to be first paired with your computer before you use them. This process might be a little complex than when you have to pair any 2.4 GHz scanner.

There are a few steps which need to be followed for setting up the Bluetooth barcode scanner-

• You need to check whether the Bluetooth has been activated on your Windows PC. As every PC doesn't have a built-in Bluetooth facility. But mostly all the recent year laptops have the built-in Bluetooth facility.

• You have to set the barcode scanner in pairing mode. As Bluetooth barcode scanner doesn't have the USB receivers which can automatically pair with the PC, you will manually have to set them and get them paired with a different device. Few scanners have a special button for pairing, which you will have to hold up to around 5-10 seconds. After that, you will get some notification once the pairing is done. Either there will be a production of some sound or maybe the scanner's lights will begin to blink. Some scanners do not have this support, they will include another option for manually setting it up. The scanners will include a different support manual with a particular barcode, which you will have to scan and that will end up pairing the barcode scanner.

• Lastly, when the Bluetooth barcode scanner is paired up you will see it come under a list of some Bluetooth devices that you will be able to see on your PC. If you cannot find your barcode, check if you find any "keyboard" named device. Many times that is how the Bluetooth barcode scanner gets identified as. As basically, they are using the Bluetooth keyboard's profile.

You can find many companies that sell a great Bluetooth barcode scanner in Gujarat. Choose companies that are well-reputed and have a social status. These suppliers are popular among their clients for supplying genuine products at reasonable prices.